Is this real life?
As many of you may know, I applied for an internship this summer to work in a hospital. I heard the news not too long ago that I received the position. This is LITERALLY a dream come true.
Tears of joy.
This internship, however, is different than what you might be thinking. I will be interning at a pediatric neurosurgery hospital in Uganda. That's Africa - for those of you who are geographically challenged ;)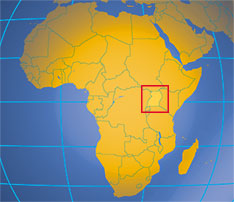 The organization I am partnering with is called CURE International. CURE operates hospitals and programs in 27 countries and is the world leader in hydrocephalus treatment (I will be seeing a lot of this since I am interning at the neurosurgery hospital).
CURE's mission is to heal the sick and proclaim the kingdom of God. Patients do not get discharged without hearing the gospel.
HOW COOL IS THAT?!
Not only are the physical needs of the patients cared for, their spiritual and emotional needs are cared for as well.
"CURE Children's Hospital of Uganda (CURE Uganda) is a specialty teaching hospital that treats the neurosurgical needs of children, with an emphasis on hydrocephalus, neural tube defects, spina bifida, epilepsy and brain tumors. Located in Mbale, Uganda, it is Africa's leading hospital for the treatment of these conditions.
Since it opened in 2000, more than 8,900 surgeries have been performed at the CURE Uganda hospital.
This life-saving care is available nowhere else in Uganda and is available to all, regardless of ability to pay.
Children suffering from physical disabilities like hydrocephalus in Uganda have little hope for a productive future. If they don't die, they will endure a lifetime of physical and mental problems as well as social isolation. Their families also often encounter similar rejection from their relatives and friends.
CURE Uganda is recognized as a global leader in the treatment of hydrocephalus. It developed and implemented a groundbreaking minimally invasive surgical procedure (endoscopic third ventriculostomy and choroid plexus cauterization - ETV/CPC) that serves as a superior alternative to the more traditional method of inserting a shunt inside the head.
The hospital's prestigious CURE Hydrocephalus Surgeon Training Program attracts surgeons from all over the world
, including countries like Bangladesh, the U.S., and Ghana. These surgeons spend three months at the hospital to learn the advanced surgery performed there and are then equipped to perform this surgery in their home country."
Meet Tom.
Hydrocephalus patient before treatment at CURE Uganda
Patient after treatment for hydrocephalus at CURE Uganda
**THIS IS THE SAME BOY**
"CURE Uganda has a holistic approach to its patient care, with an equal emphasis on physical and spiritual healing. The hospital has a highly trained team of counselors who are available to talk and pray with patients and their families.
To extend its reach beyond its central location, the hospital regularly sends out mobile clinics to remote areas of Uganda for follow-up care and to identify additional children for treatment."
I will do a 9 day medical outreach while I am in Uganda where I will go out into the remote areas of Uganda and into the surrounding villages around the hospital and insert IVs and do other awesome things I learn as an intern.
I am so blessed by this opportunity. The Lord laid medical missions in Africa on my heart long ago and He is faithful. I waited (not always patiently) and now the time has come.
"Do not lay up for yourselves treasures on earth, where moth and
rust destroy and where thieves break in and steal, but lay up for
yourselves treasure in heaven, where neither moth nor rust destroys
and where thieves do not break in and steal. For where your
treasure is, there your heart will be also." (Matthew 6:19-21)
"I am the LORD that heals you." (Exodus 15:26)
XOXO